After a long, hot summer, the skies have turned decidedly grey - prompting many people to ask: "What's the best type of gutter?" Gutters play a pivotal role in keeping water away from the structure of your property and the foundations too. So choosing wisely could save you a lot of problems further down the line. While some types of guttering offer long-lasting protection, they may not enhance the appearance of your roofline. Other gutters look the part but perform poorly. Finding one that delivers both should be your aim. Making the right buying choice for your needs is important.
We have all seen broken gutters with water left to pour down walls. We've also seen paint-peeling metal guttering and cracked plastic. Neither of these scenarios are good for your property. The first issue will allow water to seep into walls and the ground around your home. It could also impact neighbouring homes and that is why guttering is subject to Building Regulations. The second problem will make the exterior of your property look neglected and rundown. In this feature, we will examine the options to ensure you really do buy the best type of gutter for your needs.
With guttering adding to the overall character of a property, it is both a functional and aesthetic part of a building. Often overlooked until there is problem, it is one of those essentials that homeowners only tend to worry about when gutters need replacing. If you have reached that stage, here is the information you need before you start splashing the cash and getting a ladder out.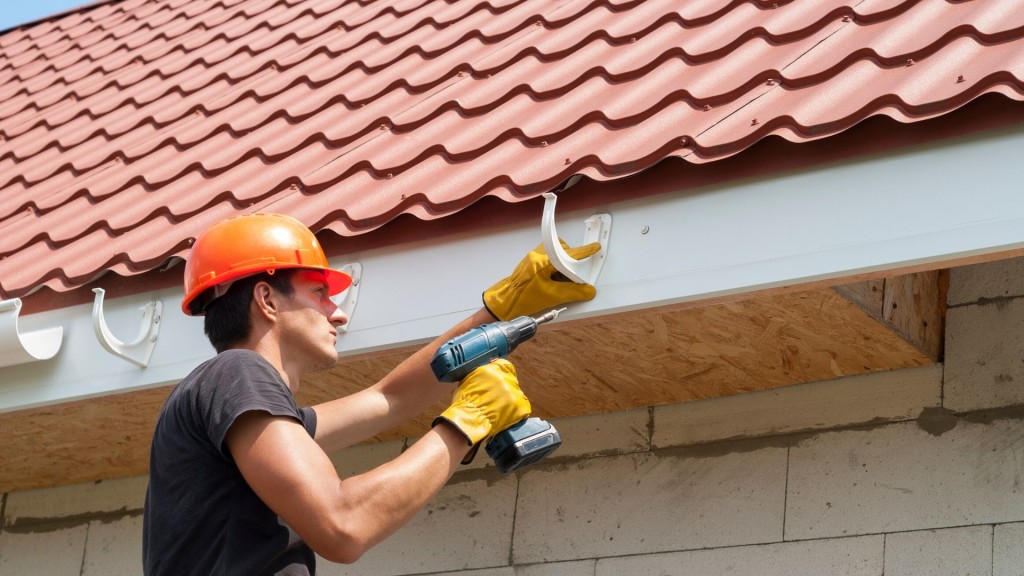 Common types of guttering
It is often impractical to repair broken guttering, particularly if the rest of the gutters are showing signs of wear and tear. For overall visual appeal, it makes sense to ensure the finish of each part of the system is colour-coordinated. Available types of gutter and their pros and cons:
Aluminium
Pros: durable and suited to nearly all property types because it is lightweight.
Cons: costs more than alternatives and does not always provide the right level of aesthetics.
Steel
Pros: can be cost effective and is considered robust.
Cons: requires maintenance and does not always provide the desired finish to a property.
Cast Iron
Pros: ideal for listed buildings and can look smart.
Cons: very heavy compared to modern guttering and extremely expensive. This gutter will also require coating, adding to maintenance.
Copper
Pros: can look good on traditional structures and are long-lasting.
Cons: an expensive option and probably off the radar if you are working to a tight budget. Copper guttering is also targeted by thieves looking to acquire scap metal they can sell on.
PVC
Pros: long-lasting, weather resistant and low maintenance. They are also cost-effective.
Cons: not always easy to source in the required finish or style.
As you will see from the list above, the options for guttering are pretty comprehensive. However, for value and performance, PVC scores on both fronts. Manufactured in a range of styles and colours, this gutter type will deliver outstanding benefits over many years. High quality brands will last for more around 25 years. When buying PVC gutters, we recommend you look for products that are:
UV stable

Require little to no maintenance

Manufactured to perform in extreme temperatures, so they don't crack or fail
Choosing a guttering style
The best type of gutter can come in a choice of styles. For example, top quality PVC gutters are available in the following profiles: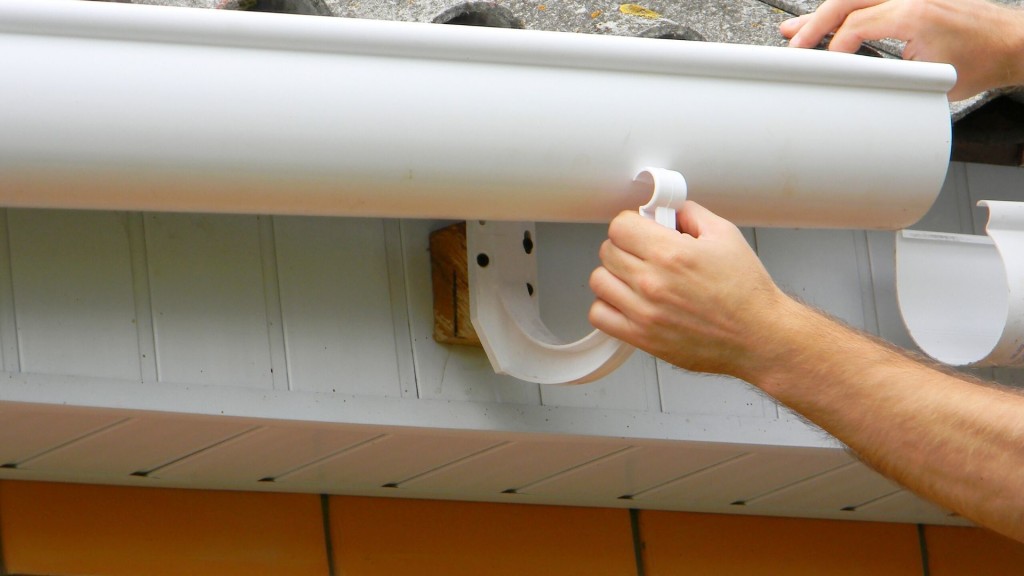 They can be supplied in white, brown or black finishes. To understand more about the best choices, we hear from Building Plastics Online - the UK's leading independent online retailer of guttering. "It is important to bear in mind that low quality gutters will become brittle over time, causing them to crack," said a spokesman. "This is a consideration a homeowner should take into account. PVC gutters are an excellent choice because they perform well whatever the weather and can cope with high flow rates.
"Not only that, the PVC gutter requires very little maintenance and looks good on any property type. They are also easy to install. We stock the widest range of guttering as well as the fittings needed to install them. Products available from our website include: down pipes, fascia brackets, stop ends, a wide range of angles, balloon outlet guards, pipe clips and shoes and connectors, including universal connectors.
"Our gutters come with UV stability that prevents damage and ensures a product looks as good as new for years."
Building Plastics Online recommends round gutters for traditional or older style properties. Its square guttering offers a contemporary look, and the ogee range is beautifully sculpted to look like a cross between a round and square gutter. It is a stylish choice for almost any type of building.
Best type of gutter and where to buy it
The best type of gutter, based on cost and longevity, outlined in this article can be purchased online and delivered to your door - anywhere in the UK. Building Plastics Online operates a nationwide delivery service. It is regarded as one the country's top independent suppliers, offering fast order processing and dispatch times. As well as selling gutters, it stocks everything else you need to complete a project to the highest standards.
Based in Yorkshire, it only supplies top quality brands and is committed to providing first-class customer service.
Known for its marketing-leading prices, it makes sourcing high-quality gutters at a price you can afford easy. If you are looking to give your home a fresh new look or want to add a touch of style, guttering is a practical investment. It will look after your property for decades and ensure you don't have to worry about painting metal every couple of years.
When buying guttering, you should always bear in mind what is the most suitable profile for your home and its location. Deeper profiles can cope with larger flows and vice versa. Not sure what's the best type of gutter for your home? This is a company that offers no obligation free technical advice - so you never buy guttering that isn't suitable for your project.