Splashpanel is a brand or product line of waterproof wall panels designed for use in bathrooms and shower areas. Splashpanel shower and bathroom panels are an alternative to traditional tiles and are known for their ease of installation and maintenance. Here are some general features and characteristics associated with products like Splashpanel: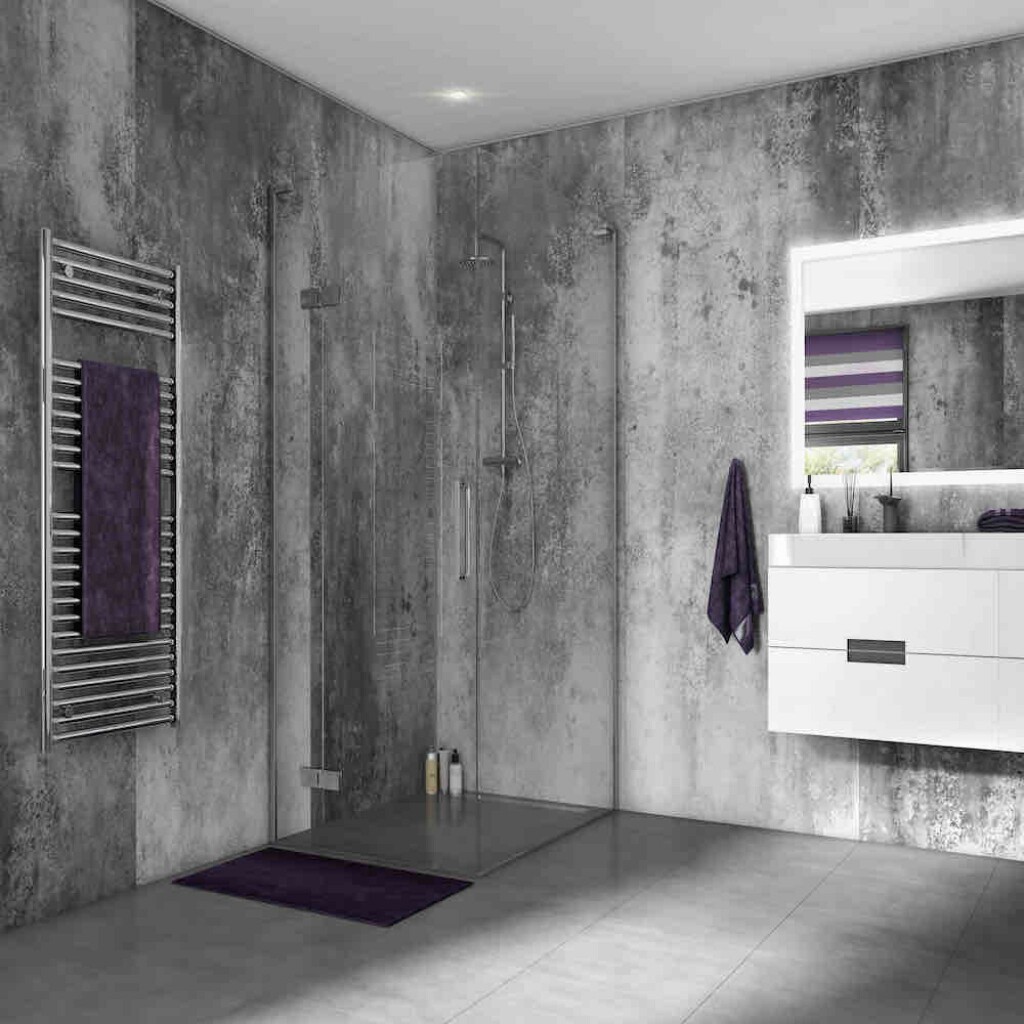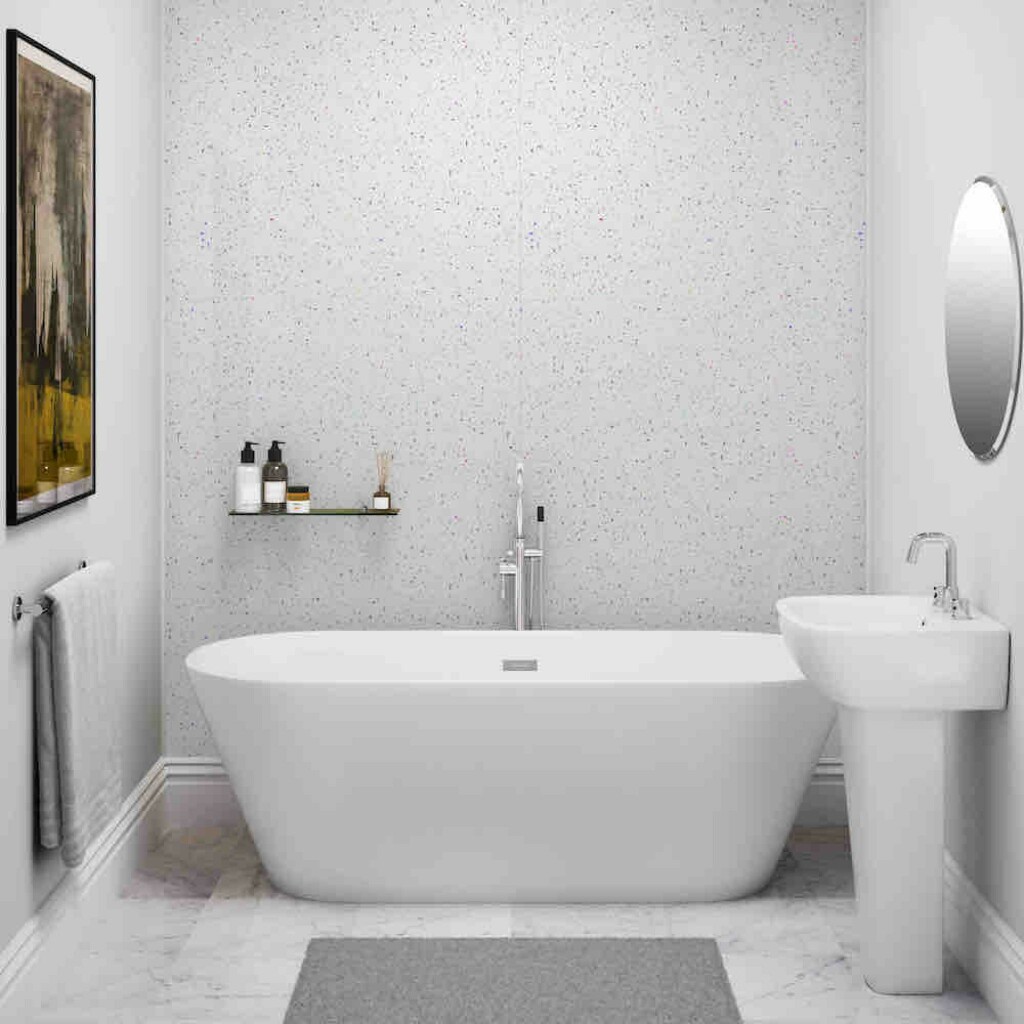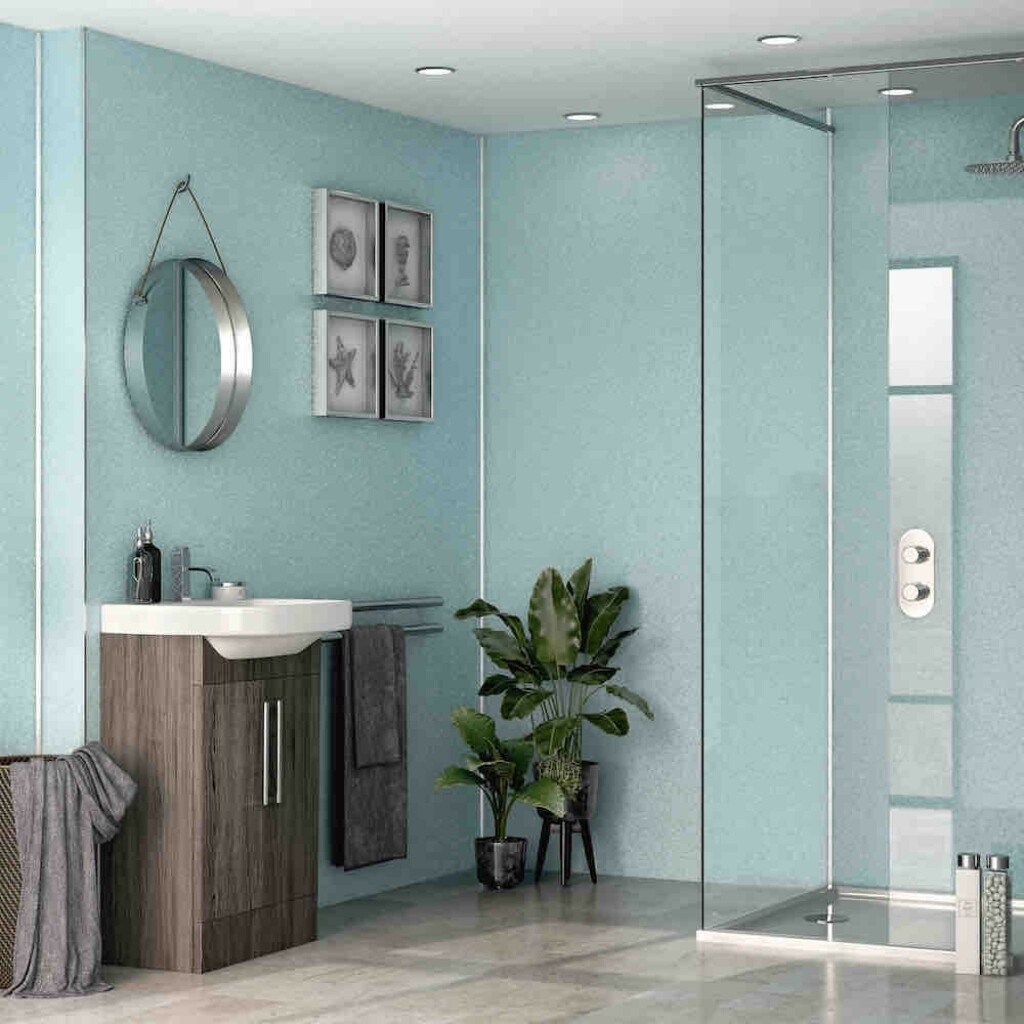 Waterproof Material: Splashpanel is made from waterproof materials that are designed to resist water and moisture, making it suitable for use in wet areas such as bathrooms and showers.

Ease of Installation: Splashpanel is often known for its ease of installation. The panels may come in larger sizes, and the installation process is generally quicker compared to traditional tile installations.

Versatility in Design: Splashpanel is available in various designs, patterns, and colors, providing homeowners with options to match their preferences and complement the overall style of the bathroom.

Low Maintenance: The smooth and non-porous surface of Splashpanel makes it easy to clean. It requires minimal maintenance compared to grouted tile surfaces, which can be prone to mold and mildew.

Seamless Appearance: When properly installed, Splashpanel can provide a seamless appearance to the bathroom walls. The panels typically have fewer visible joints compared to tiles.

Durability: Splashpanel is designed to be durable and resistant to water damage. The materials used are chosen to withstand the moisture-rich environment of bathrooms and shower areas.

Temperature Resistance: Splashpanel is designed to handle the temperature conditions typically encountered in bathrooms and shower areas. However, it may not be suitable for extremely high-temperature applications.

Compatibility with Accessories: Some Splashpanel systems may include accessories such as trims and profiles that enhance the finished look of the installation and provide a neat transition between panels and other surfaces.

DIY-Friendly: Due to its simplicity in terms of installation, Splashpanel is often considered DIY-friendly. Homeowners with basic skills may be able to undertake the installation themselves.

Cost-Effective: Splashpanel is often considered a cost-effective alternative to traditional tiling. It may reduce installation costs due to its ease of fitting.
It's important to note that the specific features and characteristics of Splashpanel can vary based on the brand and type of paneling system. If you're considering using Splashpanel or a similar product for your bathroom or shower, it's recommended to call us to discuss your requirement or obtain advice on installation.
Splashpanel Installation Guide
Installing PVC bathroom panels is a relatively straightforward process, and it's a popular choice for those looking for a cost-effective and low-maintenance alternative to traditional tiles. Here's a general guide on how to install PVC bathroom panels:
Splashpanel - Materials and Tools Needed:
PVC bathroom panels
Adhesive (specifically designed for PVC panels)
Measuring tape
Spirit level
Pencil
Fine-tooth saw or utility knife
Panel adhesive or construction adhesive
Sealant
Trims (such as corner trims and end caps)
Screws and wall plugs (if required)
Installation Steps:
Prepare the Surface:

Ensure that the walls are clean, dry, and free from any dust or debris.
If there are existing tiles, you may choose to remove them or install the PVC panels directly over them. If removing tiles, make sure the surface is smooth and even.

Measure and Cut the Panels:

Measure the height and width of the walls where you'll be installing the panels.
Transfer the measurements to the PVC panels, and use a fine-tooth saw or utility knife to cut the panels to size.

Apply Adhesive:

Apply the recommended adhesive to the back of the panels. Make sure to follow the manufacturer's instructions for the specific adhesive you are using.

Install the Panels:

Press the panels firmly onto the wall, starting from one corner. Use a spirit level to ensure that the panels are straight and level.
Continue installing the panels, interlocking the edges as you go. The interlocking design helps create a seamless appearance.

Cut Openings for Fixtures:

If your bathroom has fixtures such as outlets or switches, measure and mark their positions on the panels.
Use a fine-tooth saw or utility knife to cut openings for fixtures.

Install Trims:

Seal Joints and Edges:

Seal the joints between panels and edges with a suitable sealant to prevent water ingress.

Clean and Finish:

Clean any adhesive or sealant residue from the panels.
Allow the adhesive and sealant to cure according to the manufacturer's instructions.

Optional: Install Profiles and Accessories:

Some PVC panel systems may have specific profiles and accessories for corners or joints. Follow the manufacturer's instructions for any additional components.
Always follow the manufacturer's guidelines and recommendations specific to the PVC panels you are using.