If you have recently noticed a damp patch in your home or garden, poor guttering could be to blame. Gutters can cause damp. Most often, it is because part of the system is blocked with debris or has accumulated a build-up of dirt and grime. But there can be other causes too.
It is important to establish if any damp is the result of a problem with a gutter or downpipe. Bear in mind, there can be many other reasons why damp is present. Obvious signs that a leaking gutter is to blame is a damp patch on the ground immediately beneath it. While you may not pay too much attention to a spot of damp outside the home, you should. Water seeping into the soil over a period of time can gradually cause damage to your foundations and lead to more damp.
Tackling damp can be expensive, so it is best to fix the cause as soon as you detect an issue. Some cases of damp can be costly to repair.
Damp caused by gutters
The following are examples of how defective guttering can lead to damp:
Cracked gutters or downpipes

Clogged gutters

Missing or worn seals

Gutters that are sagging

Gutters fitted when a home is built can be impacted by the climate and changes to the structure of your roof. This can cause them to end up being too small to adequately protect your property

Broken gutters, i.e. downpipes that stop half-way down a wall
Some of the problems that can occur as a result of blocked or damaged gutters include:
Damp interior walls or flooring

Mould

Mildew

Warped timber

Damaged foundations
Mould and mildew should be avoided in any home. They present health risks, particularly if the problem is in a bedroom or an area of the house that your family spends a lot of time in. Simply wiping it away will not treat the cause and it will most likely come back. This is a problem that needs to be tackled quickly and properly.
The best way to avoid problems with damp caused by guttering is to regularly inspect and clean out your gutters. Ideally, this should be done at least once a year. Poor maintenance is often the cause of minor problems that, if left, go on to allow surface water to cause costly or permanent damage. If your guttering is old, looks shabby or needs significant repairs, it is probably time to replace your gutter system.
Even if you can't spot any damp but detect a musty smell, you should check your gutters.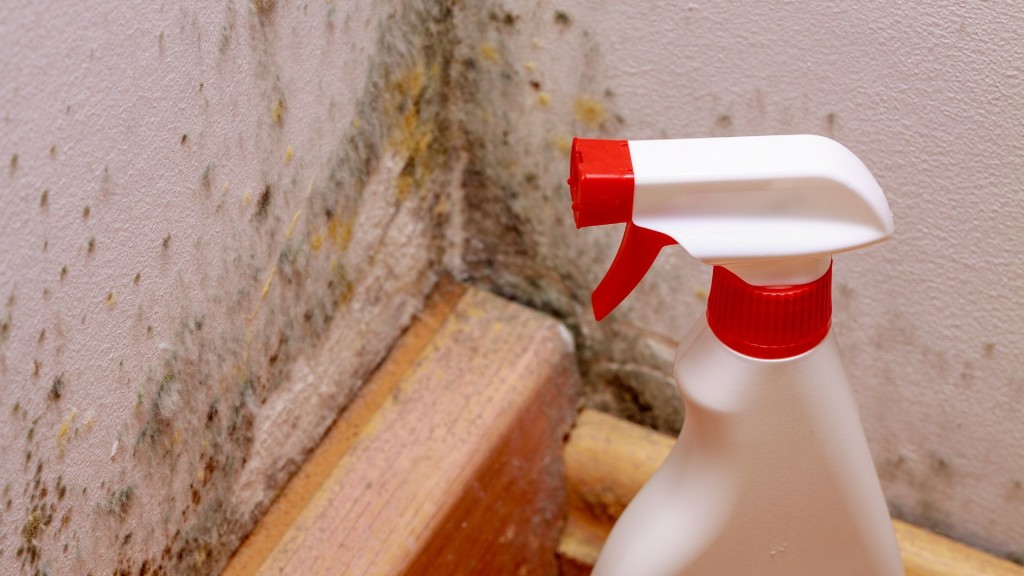 Other causes of damp in the home
Defective guttering is not the only cause of damp in UK homes. For example, cracked rendering or cold spots can be the culprits. Other known offenders include damaged damp proofing and even the design of the gutter system. So, while you may have perfectly good gutting, it may not be installed correctly.
You can avoid damp by:
Keeping your gutters in good order

Ensuring plumbing is sound

Reducing moisture inside the house with good ventilation

Wipe condensation away before it has time to settle

Ensuring a property is kept warm all-year round

Checking that the damp proof course is still effective

Open vents in double glazed windows
Don't rely on a dehumidifier to solve the problem – it won't. This type of product will only offer temporary relief and not tackle the root cause.
Many people don't realise that laying a patio or turf at or above ground floor level can cause damp. In bad weather, this can cause rainwater to splash onto exterior walls. During prolonged periods of rain, this can result in moisture penetrating the wall. Lay patios away from walls and ensure the ground around your home is at the correct height and, preferably, benefitting from gravel. This will allow water to evaporate or naturally drain away.
Repairing guttering to prevent damp
Clean guttering carefully and ensure you remove all blockages and debris. Start by removing the larger pieces of debris first, such as clumps of moss or weeds. Pay attention to safety advice when working at height. After you have finished cleaning, it is worth running water through the system. The easiest way to do this is with a garden hosepipe. While this task can be carried out at any time of the year, late autumn or early winter will ensure it can stand up to the challenges of heavy rain or snow events during the colder months.
Broken, cracked or leaking gutters should be repaired or replaced. Never leave a sagging gutter – it could eventually come away. You will find a free guide on how to install new gutters yourself here. Modern PVC guttering is a good choice if you need to invest in new parts. It is lightweight, meaning it is easy to work with and won't put a strain on your structure and other fixtures. It is also economical and will last for at least two decades if well-maintained. Other choices include aluminium and, not so commonly, cast iron.
You can repair sections of guttering, single parts or the entire system. If your gutter system is problematic and more than 20 years old, it is probably a savvy move to replace it anyway. Remember to seal all joints.
Prevention is better than the cure
A fully functioning, clean gutter will be far less susceptible to damage than a clogged or broken one. That is why maintaining your gutters is vital. Many homeowners ignore this simple task and only realise their mistake when it is too late.
Save yourself money, time and hassle by following our advice. There is nothing worse than coming home from a long day at work to a damp, foul-smelling home. Damp caused by defective gutters is most often penetrative because surface water is allowed to drip on or run down an exterior wall. It is worth noting that some leaking gutters can feed water into your roof, so never ignore a damp patch on a ceiling. Rising damp is not caused by gutters and this will require expert evaluation and professional workmanship to correct.