If you are looking for effective roofing felt, you are no doubt planning to re-roof a garden outbuilding or start work on a new structure. Now is a good time to consider what roofing you are currently using, or planning to use, and whether it is time to consider an upgrade – particularly with winter weather already moving in. While widely-available felt is cheap, it has its drawbacks. It can tear in strong winds and is unlikely to provide adequate insulation, let alone waterproofing. In this blog we are going to look at modern alternatives.
If you are buying an off-the-shelf shed, summerhouse or porch, you may want to purchase a better-quality roofing material from the outset. There is nothing worse than putting in the effort to construct a home improvement only to find it leaks at the first sign of rain. A damp new build could impact the long-term durability of your structure. A mistake in the build stage could even impact the warranty on a garden structure.
So, what are the alternatives to traditional roofing felt?
Felt v Bitumen corrugated roofing sheet
We are firm believers in doing a job properly – that is why we prefer Bitumen corrugated roofing sheet over felt. While roofing felt will provide a level of protection, we think Bitumen is altogether better. As well as being extremely robust, it is corrugated. That means water is quickly channelled away from your structure. If you are roofing a shed or workshop where you store expensive tools, robust roofing is a must.
Water damage and damp can cost you dear. Not only will Bitumen give you excellent protection from the elements, it looks good too – much more upmarket that run of the mill felt. What's more, this roofing material is available in a choice of visually appealing finishes. We stock it in bog standard black, beautiful brown, ravishing red and even glorious green. It is perfect for outdoor stores, verandas, pergolas and a lot more. In fact, it is so versatile, it can be used to clad walls. So, if your shed has seen better days, this product may be the solution for more than just the roof.
The beauty of this product is that it is so easy to install. Sheets simply overlap – so there is no need for precise cutting. Our customers love this product because it is lightweight yet not paper thin like some roof felts. It can be simply installed using every-day tools and requires no specialist skills. It is certainly worth a thought.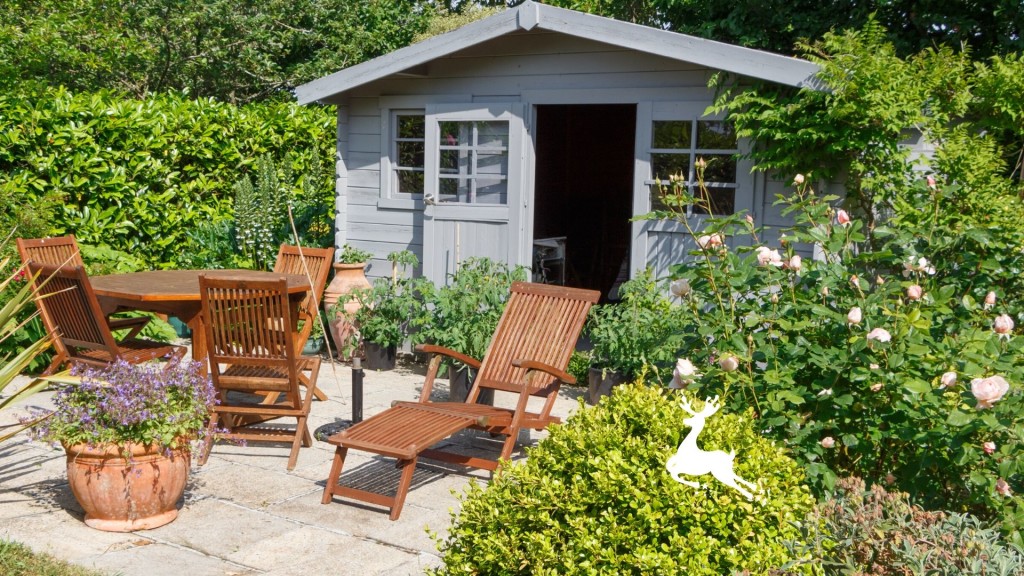 Roofing felt or polycarbonate sheet?
Many homeowners are realising the benefits of investing in polycarbonate sheet – even for small projects. Twin wall, triple wall and multiwall products deliver different benefits. Polycarbonate is also available in a variety finishes to help you improve internal conditions as well as provide great external protection. Polycarbonate roofing sheet can be pitched, so you can achieve a traditional structure but with a clear, bronze or opal finish.
Extremely robust, polycarbonate roofing has great thermal insulation qualities. We recommend you choose a sheet with built-in UV protection for long-lasting resistance against the elements. This product range is ideal for car ports, conservatories, greenhouses and many other projects. What sets this roofing material apart is its ability to withstand even the most challenging weather events. How many times have you seen roofing felt flapping in the wind after a storm? Just like our Bitumen products, polycarbonate is extremely low maintenance, easy to install and will last for years. You can choose a thickness that best suits your application and then decide what finish you would like. Twin wall sheet is usually sold in clear but is also available in a choice of other finishes, depending on your requirements. However, triple wall and multi wall products are widely sold in bronze, which provides shade, as well as opal, which offers a level of privacy and anti-glare. We stock sheets in a wide range of thicknesses and sizes, along with everything you will need to complete a roofing job to a professional standard. We also stock glazing bars and everything else you will need to finish a project to a very high standard.
Corrugated PVC roofing sheet
If you fancy a clear finish but want to benefit from corrugating, corrugated PVC sheet is highly cost-effective. It is suitable for a multitude of project types and is very low cost. We stock super-strong Big 6 corrugated PVC roofing sheet right down to budget 1.1m sheet. These products provide excellent protection from the elements all year long and require very little maintenance. If you want to keep water off your structure, this is an inexpensive way to do it. It also delivers high light transmission, UV protection and fire resistance. This product is flexible and can be moulded into shape – so you can think out of the box design-wise. We love this contemporary outdoor enetertainment space.
We recommend this product range over roofing felt for projects where natural light would deliver added aesthetic appeal. We even stock flashings and other accessories for the 3" and 6" profile products in this range. You can find out more about this excellent collection of roof materials on our website.
Still want to buy roofing felt?
It is good to know that roofing felt is not your only option. If you are looking for a roofing solution that won't tear, disintegrate or flap about in the wind, we have got some great alternatives. Finishing any roofing project to deliver a leak-proof solution should be your top priority. Therefore, it makes sense to explore all the options before you start nailing thin felt material to your structure.
All our roofing products are available to order online. We will deliver direct to your door – so you won't have to worry about transporting roofing sheet home from a DIY store. As well as being one of the best names in the business, we support our customers with free technical advice. So, if after reading this, you are not sure which roofing material would best suit your needs or budget, give us a call or contact us online.
Roofing felt serves a purpose, but there are better options if you are looking to achieve a long-lasting result. Visit our website to learn more.