A fascia board is designed to deliver weatherproofing where a property needs it most – the roofline. Often marketed as a fashionable finishing touch, it serves an important practical purpose. A good fascia will keep moisture away from your rafters and out of your roof space.
When choosing the right fascia for your home, consider durability, price, aesthetics and, especially, maintenance. While some homeowners plump for the product that is easiest to install, others are guided by what they think will give an exterior kerb appeal. But which one should you choose?
Fascias are manufactured from a range of materials. Before you spend a single penny your hard-earned cash, take a few moments to consider which one is the best for your needs. Make the right choice and your fascias will deliver years of trouble-free performance.
Here are some of the types of products currently available. Which one will prevent damp in your home?
Common types of fascia
Wooden fascias
Fascia board made from timber is less popular today than it was ten years ago. Prone to water damage, wood easily rots. It can warp too and will require regular maintenance such as painting to preserve its visual appeal and durability. Most homeowners find fascias made from timber need to be replaced on a more regular basis than those made from other materials. For this reason, timber may not always protect your roof from damp.
uPVC fascia board
Recommended for DIY projects, the uPVC fascia board is both easy to install and incredibly robust. It is also very affordable. It is popular because it requires virtually no maintenance. You will find this type of fascia on all kinds of properties across the UK. Preferred for its outstanding resistance to the elements, it never needs painting and will last longer than timber fascias. Because of that, it provides long-lasting protection from damp.
Aluminium roofline products
Aluminium fascias, just like uPVC ones, are often chosen as an alternative to wood. While they are low maintenance, they are pricey. In fact, they will set you back more than either of the fascia board types listed above. However, they are effective against damp.
It is not surprising, given the benefits, that more and more homeowners are choosing to invest in uPVC fascia board – especially if they intend to carry out the installation themselves. This type of fascia is lightweight, meaning it is easy to work with at height, and simple to cut to size. Together with its ability to withstand the elements, it is a budget-friendly option.
It makes sense for those who are either too busy to commit to ongoing maintenance or who don't want the worry of climbing up and down ladders as they get older. A fuss-free solution, it is a case of fit and forget. The only maintenance required is the occasional clean.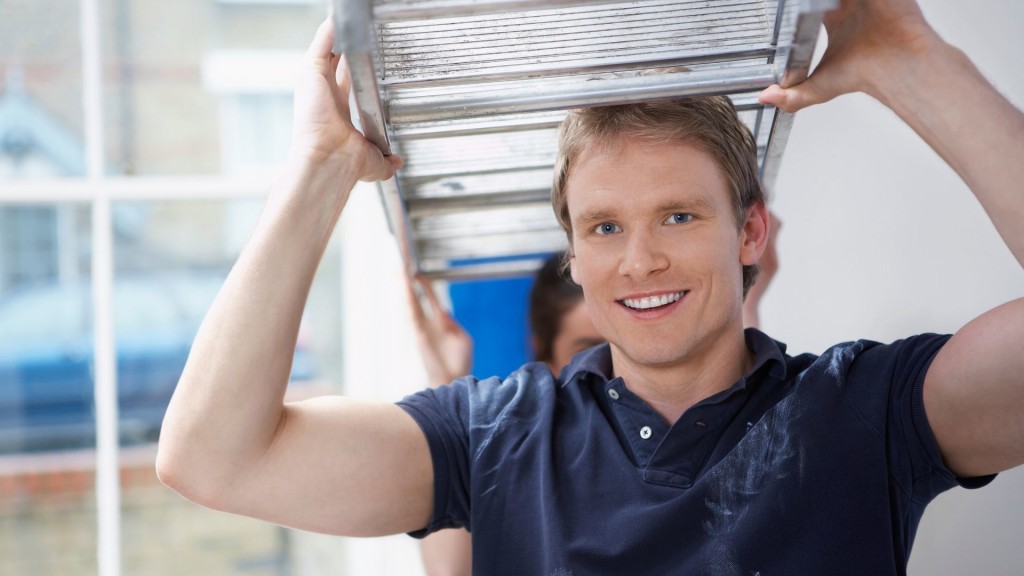 Signs and causes of damp in a roof space
Damp in a roof space is usually obvious. Either timbers will be wet or showing signs of rot. While excessive condensation can be a cause of damp, in the roof area it is most often caused by loose or missing tiles, lack of ventilation, damaged guttering or rotten fascias. Once damp is present, other problems can occur, including woodworm and mould.
If your fascia board is made from timber and they haven't been replaced for a while, regularly check your loft as well as your roofline. Once you have identified the cause of any damp, you can take remedial action. If the fascias are to blame, don't be tempted to nail replacements over them. Completely remove them and start from scratch. While you may not have to replace all the fascias if you are replacing like for like, you might want to consider re-doing all of them with a more durable solution.
When purchasing a uPVC replacement fascias, pay careful attention to the manufacturer's installation guidelines. Don't be tempted to use backing timber. Simply fix the board to joists. If you are not sure, talk to an expert. It is better to be safe than sorry.
Often overlooked benefits of uPVC fascias is that they retain their colour and are UV stable. If you invest in a good quality brand, you can expect them to last for at least 15 years. Top manufacturers will offer you a guarantee.
Prevent damp with uPVC fascia board
Want to keep your home protected from the weather 12 months of the year? With uPVC fascia board you can. It will help you avoid damp and problems commonly associated with alternative materials. uPVC is noted for its insulating benefits and good energy efficiency. It is a tough material if you are intent on keeping the cold and damp out of your home.
DIY enthusiasts have plenty to gain from this economical solution. Not only is uPVC the ideal material for fascias, it is also great for soffits. What many people don't realise is that these products are often manufactured from recycled materials, significantly adding to their benefits and contributing to sustainability.
The cost of repairing rotting timber in a roof is often a lot more than preventing the problem before it occurs. Treating woodworm, for example, can be expensive. While not all woodworm will cause a serious issue, they may have been present for some years before they are found. And they can inhabit timber in even relatively new properties.
Looking after your home should start with good quality materials that won't require too much maintenance. Modern homes take advantage of sustainable products designed to last for a long time and minimise upkeep. Choosing a lightweight, effective fascia that won't rot or require painting is a really good start.
If you need to clean uPVC fascias, simply use a non-abrasive cloth or sponge and warm water with a small amount of mild detergent. That's it. There's no need to get out the sandpaper or spend hours with a paintbrush in your hand.
Damp is a worrying prospect for any homeowner. Keep your roof space moisture free with ventilation and uPVC fascia board.