Looking to give the exterior of your home a makeover and want to know if UPVC guttering is any good? Low cost compared to some traditional alternatives, the price is often a reason for homeowners to doubt their performance. In this feature, we will be looking at the qualities that make our gutters a standout good buy. We will also examine what maintenance is required and how plastic guttering stands up to the elements.
Knowing you have chosen the right gutter system for your home will give you peace of mind as well as save you money in the long-run. The important factors to bear in mind include lifespan, initial outlay and durability. If you live in an elevated location, you may want to consider flow capacity as well. Finding a product that will meet your requirements and look good will give you lasting peace of mind.
We are, naturally, big fans of UPVC - particularly for gutters. That is because they are suitable for almost any type of building. It is why you see UPVC on he exterior of everything from homes and commercial buildings to those in agriculture and industry. Today, we will mostly be looking at gutter systems for residential and light commercial premises. This is because our range is designed not just for performance but for aesthetics. This can be important to give a home kerb appeal or to ensure a business address looks smart from the outside.
Why metal gutters are a hassle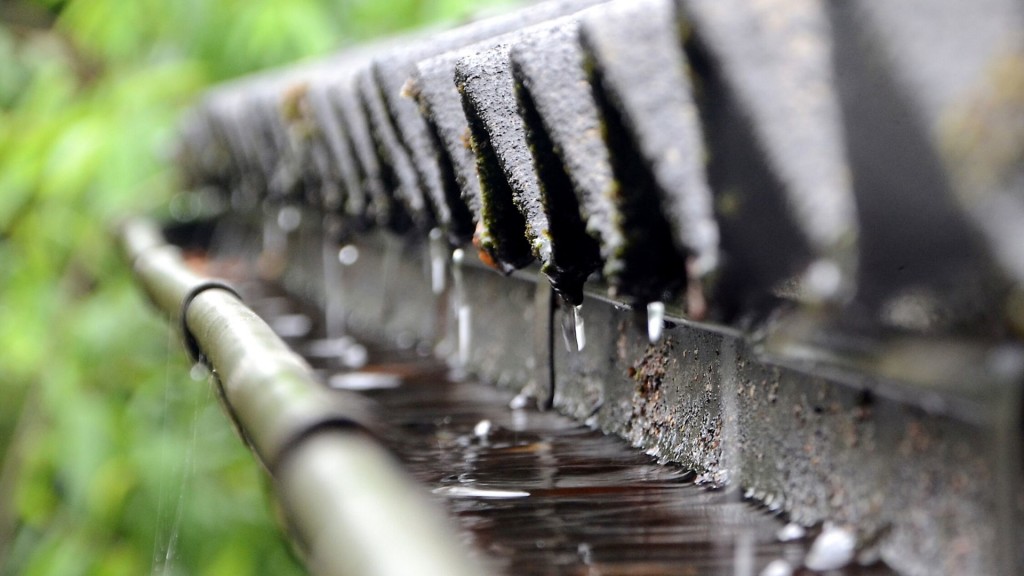 Use of metal gutters can be traced back many thousands of years. In fact, the Romans were great fans of them. However, the metal gutter as most of us know it did not evolve until machinery was invented that could roll steel into shape. Early forms of metal guttering were half-round - unlike today when the choice of profile is much more in line with personal taste as well as flow capacity.
While many older buildings still have metal guttering, it can prove costly to replace and a pain to maintain. Cast iron and aluminium are not uncommon, along with steel. Apart from costing more than UPVC guttering in the first place, some will require coating to prevent them from corroding. Others are painted to give them a more pleasing finish. One of the biggest mistakes homeowners make is painting gutters without checking what is in the paint.
Ammonia in a paint can actually accelerate the potential for rust, particularly in the case of aluminium. Another hassle with metal gutters is that the surface will need preparing before fresh paint is applied. This can be time-consuming and may involve removing guttering and then having to re-install it. While some say this is an excellent opportunity to check the integrity of a system, it sounds like a big job to us. If you haven't got the time to maintain metal gutters, UPVC is the perfect solution.
If you are looking for information about to to maintain your guttering, this useful article from The Guardian will be of help.
UPVC guttering is good and here's why
We sell UPVC guttering because we believe it delivers the most benefits. As well as being affordable, this system is tough enough to last for decades. Apart taking strength from their moulded design, UPVC gutters are extremely low maintenance. They will never need painting, for a start. They are also completely leakproof, which is the biggest consideration when choosing a new guttery system.
If the thought of having to remove and then re-install guttering just to paint it puts you off metal, take a look at what you can achieve with our products. As well as being available in a choice of profiles, including square and ogee in addition to more traditional round, they are resistant to impact so they will weather the most challenging elements. The colour won't fade and you can be assured of a quality finish for twenty or so years.
UPVC is used in a wide range of applications in domestic and commercial settings because of its ability to deliver robust performance over an extended period of time. It also simply wipes clean and retains its finish for much longer than most other options.
One of its biggest strengths is its ability to resist damage from ultra violet rays. All our UPVC guttering is UV stable. That means it keep its 'just installed' aesthetics for a very long time. If you don't want to be constantly worrying about the performance or visual appeal of your gutters, use a good quality UPVC product instead.
A big misconception about plastic guttering is that is quickly goes brittle and cracks. This is not true, particularly when you invest in high quality products like ours. They are manufactured to resist even very low temperatures, ensuring they do not fail. Another major plus point is that plastic gutters deliver excellent performance while being lightweight. This can't be said of some metal gutters which add a considerable load to the structure of a building.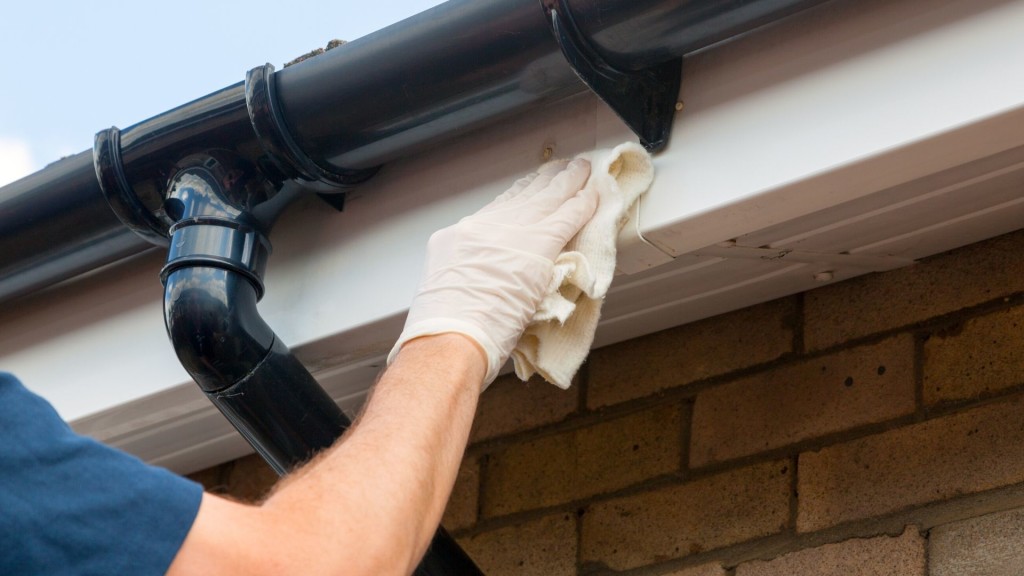 UPVC guttering and accessories online
We stock the widest range of UPVC guttering. One of the biggest independent specialists online, we serve customers from every corner of the UK. As well as supplying gutters, we also stock the fixtures and accessories needed to complete a gutter system project. Not only that, we deliver orders to your door.
With some of the best prices in the business, we sell top quality gutters at the right price. All our products are manufactured by recognised brands, so you can be assured that every component is made to last and last. Not all suppliers are the same. Our guttering is so strong it is used by trades as well as DIYers.
All our products can be used on dwellings as well as home extensions and a wide range of outbuildings. The preferred choice for conservatories and summer houses, they compliment modern construction materials. We stock all the items in our UPVC guttering range in a choice of white, brown and black finishes. This means you can choose the colour that best suits the character or location of your structure.
Not sure is UPVC guttering will be good for your project? Why not take advantage of our free technical support service? Part of our commitment to delivering exceptional customer care, it aims to ensure nobody buys the wrong product for their job.